I usually stay far away from clothes with striped patterns because stripes, as you probably already know, make you look wider than you really are. While they might be great for skinny girls who want the illusion of more flesh, girls like me who have average body sizes don't want to look any bigger than we already are. For that reason, I wouldn't have given this red, nautical-style dress from Collezione C2 a second glance if I had seen it on display in their store window. When I got the opportunity to try it on, however, I realized that everything that's striped isn't all that bad. The ribbon detail at the waist area falls diagonally, making your hips look shapelier while offsetting the widening effect the stripes give. And because the dress ends mid-thigh, it makes your legs look longer – especially when you wear it with heels. I also love how soft and cool the cloth feels and the way the dress follows your movements so naturally.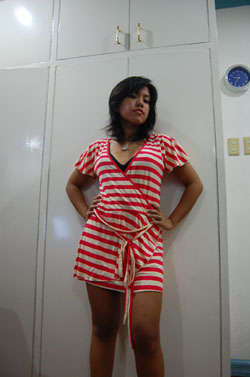 Looking up to see the sky softened by playful streaks of clouds is often enough to take you back to your favored nature haunt– so why not dress up in a stylish and timeless ensemble to relive nature's vibrancy at your whim?
Collezione C2 sets out to redefine fashion by blending the comfort and functionality of casual wear; thus making the appeal of nature-inspired clothes last. Its newest collection recreates the different textures of the outdoors, making it possible for you to experience a natural vibe all year long.
"Texture is one of the most inspiring facets of fashion. That's why I meld the textures of nature into this collection," says Rhett Eala, a renowned fashion designer who, as Creative Director of Collezione C2, brings a new breath of fashion flair and youthfulness to the brand.
Sky: Easy Breezy
Sheer and loose-fitting garments that make you feel as light as air are key pieces in any outdoor chic wardrobe. For men, the classic Collezione C2 polo shirt paired with light colored pants never go out of style, while women can glam up an A-Line shift dress with opaque leggings like in Collezione C2's line when hitting the town with their friends.
Sand: Urban Lounging
Like the relaxing feel of the powdery sand in your feet, let out a laid-back charm with Collezione C2 outfits in contrasting earthly tones and eye-catchy designs. Take the beach with you on that simple stroll in the mall or in your favorite café, and stand out in the crowd.
Grass: Refreshing Vibe
Spread your refreshing vibe as well as your fashion flair with Collezione C2. The subtle hues of your Collezione C2 number lend an easy transition for the eye from the green grass to you as you play Frisbee with your friends on a cool afternoon in the nearby park, and you'd be dashing with a classically chic charm. Chill down afterwards over sodas and lay on the grass until the sun sets.
Water: Go Flow
Break away from the urban frazzle, head out of town and visit your relative's houses and trek the towns. Try to catch some fish while paddling in the river in your comfortable and chic Collezione C2 outfit that complements the cool breeze, giving you that rustic yet stylish vibe.
Here are other Collezione C2's styles: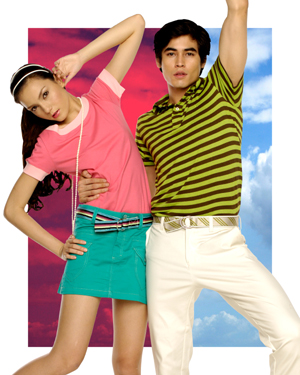 With colors inspired by fresh summer textures, Collezione C2's preppy Pinoy collection blends the comfort of beachwear and the practicality of metropolitan fashion through classic pieces in bright hues to punch up your summer wardrobe.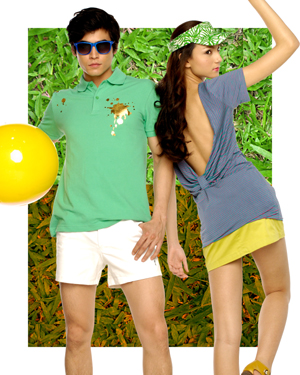 You can still be effortlessly in style while enjoying your favorite nature-inspired activities with Collezione C2's timeless pieces which are all made from breathable fabrics.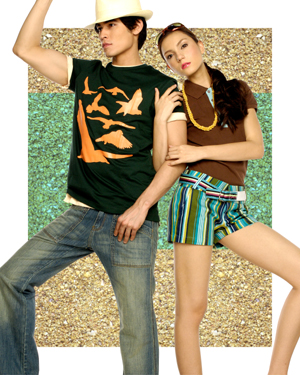 Collezione C2 lets you mix and match sports shirts and classic tops to pair with anything on your wardrobe from khaki jeans to miniskirts and colorful shorts that underscore a playful vibe.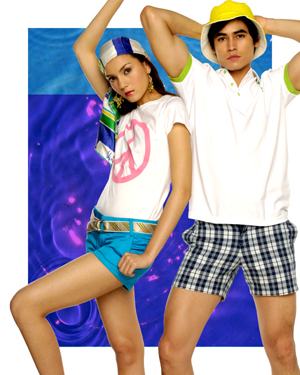 Collezione C2 redefines the classic white shirt with a splash of vibrant colors like apple green and hot pink as chic accents.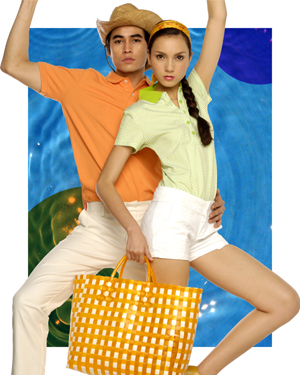 Be bold with Collezione C2's line of quintessential line of crewnecks and collared pieces.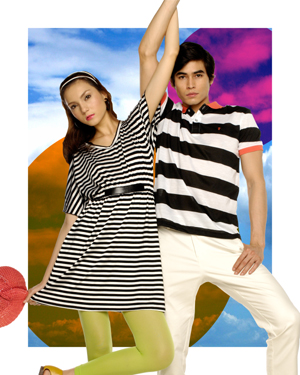 Your wardrobe wouldn't be complete without pieces that exude a nautical feel like striped shirts and dresses.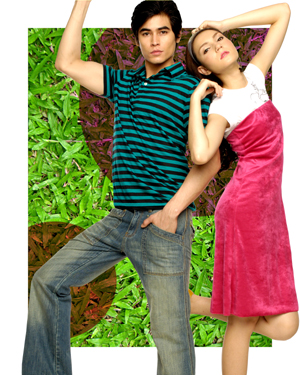 Give off a romantic flare with Collezione C2's summer dress in hot pink and white, while your beau can don the classic collared shirt that's a must-have for every gentleman.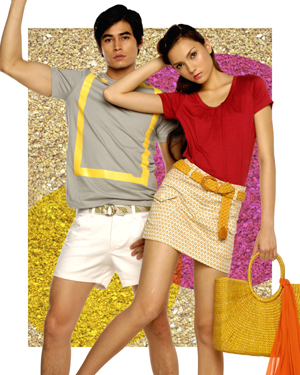 Whether with prints or solid colors, Collezione C2's line of classic shirts lets you feel the youthful vibe with its laid-back style.
Collezione C2 is available in the following branches: C2 Galleria (633.5069), C2 Trinoma (915.1701), C2 Market! Market! (758.2147) and C2 Ermita (523.7028). For questions or inquiries, please call 671.2770, or email [email protected]