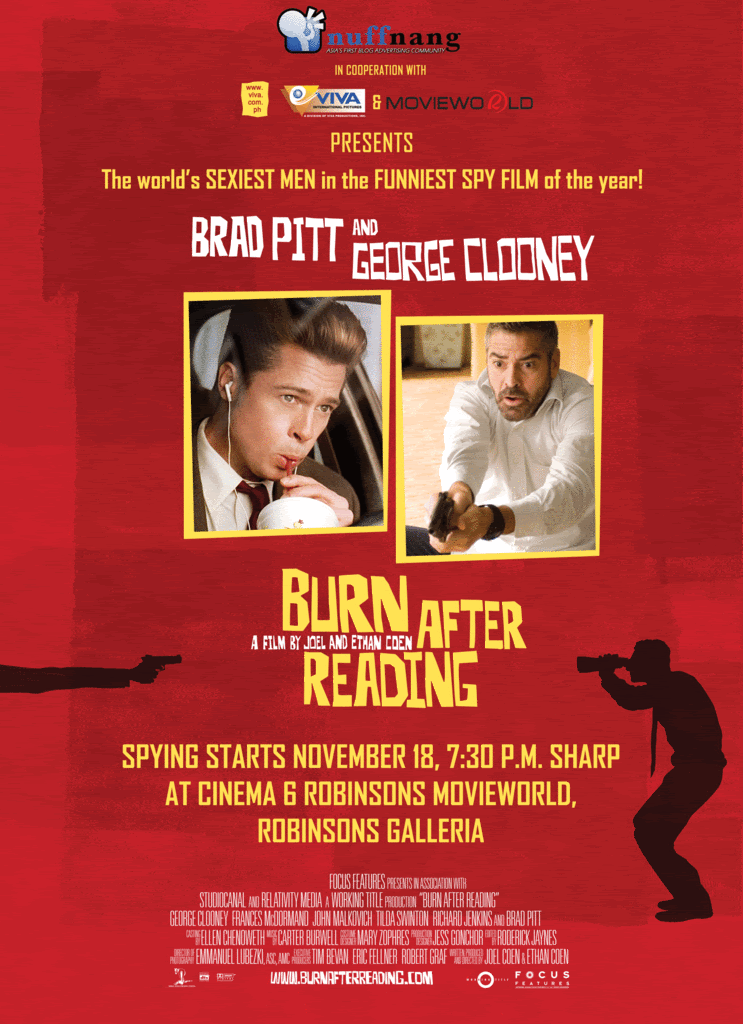 I'm such huge fan of Brad Pitt and George Clooney that I am excited that there is a movie with the two of them in it.
There will be a Burn After Reading Movie Premiere that is made possible by Nuffnang Philippines Inc. in cooperation with Viva Entertainment Inc and Robinsons Movie World. This will be on November 18, 2008, Tuesday 7:30pm at Robinsons Movie World, Robinsons Galleria !
Burn After Reading plus Nuffnang plus Nuffnangers equals LOTS OF FUN!
I want to watch.
And of course, I want to be with my fellow Nuffnangers.
The Burn After Reading Movie Premiere is made possible by Nuffnang Philippines Inc. in cooperation with Viva Entertainment Inc and Robinsons Movie World