Remember my interview with Apl.de.ap on helping Ondoy victims (including Pepeng), well he kept his promise.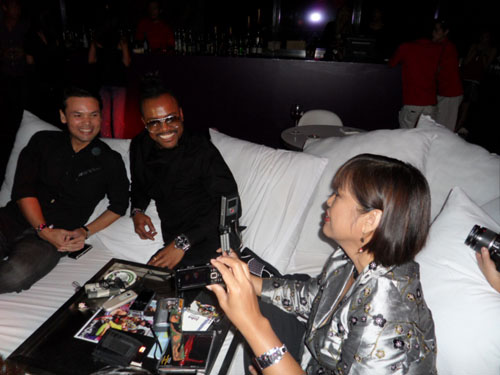 He will kick off the benefit concert tonight , October 15 at SM North Edsa Sky Dome. Tickets are 150 pesos each and proceeds will go to the typhoon disaster victims.
Here is Apl.de.Ap's message.
"Hello, all…this is Apl.de.Ap of the Black Eyed Pea's and Jeepney Music! Tonight many artists from Metro Manila have come together to collect food, clothing and funds for the typhoon victims. I will be there at 6pm tonight to welcome all the artists, the community and kick off tonight's benefit concert. Unfortunately, I have to depart tonight for Los Angeles at 7.30pm for unforeseen schedule change with the Black Eyed Pea's. I will be back at the end of November, when Secretary Ace Durano, DOT, MTV Asia, MediaContacts, and Apl Foundation will continue to support the victims from the typhoons. An additional concert will be taking place on November 27th. Please come support the Apl.de.Ap benefit concert tonight at SM City North Edsa you will love the show and I thank all of you showing your support for all the victims affected by this calamity."
Look under the cut for the Singapore interview.